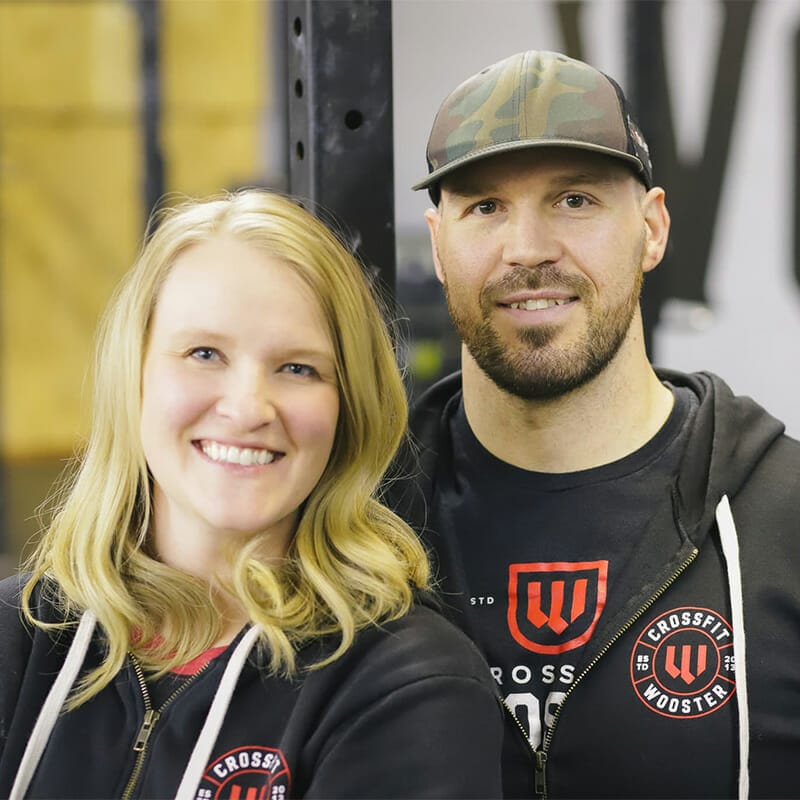 The Owners
Clay and Bethany Ream
Welcome to CrossFit Wooster–we're so glad you're here! We're Clay and Bethany Ream, the co-owners of CrossFit Wooster.
Our vision is to see great people (like you!) live healthy and happy lives, regardless of your season. Our mission is to help busy individuals achieve their goals by mapping out a personalized plan, providing nutritional guidance, and keeping individuals accountable. All while having fun and providing you with the best hour of your day!
If you're ready to start, the next step is to book a "No-Sweat Intro" so we can meet with you and map out your goals to help you take the next step toward where you want to be.
Get Started
Click the button below to book a free intro. See if CrossFit Wooster is right for you.
Fill out the form below to get started
Take the first step towards getting the results that you want
Free Intro